Welcome to my website...



To learn more about me, you may be interested to read my Philosophical Adventures -- a short autobiographical essay that chronicles the places, people, and ideas that have been influential in my life.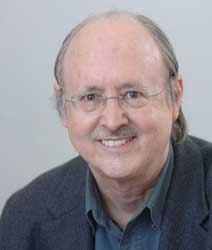 In 2009, I prepared for publication my new book with Blackwell publishers Cinema Wars: Hollywood Film and Politics in the Bush/Cheney Era which engages film and politics in the 2000s and the transition from the Bush/Cheney regimes to the Obama era.
I also completed and sent to press Vol. 5 Philosophy, Psychoanalysis and Emancipation, of the Collected Papers of Herbert Marcus, edited by Douglas Kellner and Clayton Pierce which will appear with Routledge in 2010. I published Herbert Marcuse. Art and Liberation. Volume Four, Collected Papers of Herbet Marcuse, edited with Introduction by Douglas Kellner, with Routledge in 2006.
Two books appeared in 2009 coauthored with my students at UCLA which constitute one of the first systematic attempts to show the critiques of education by Herbert Marcuse and his pedagogical alternatives in Marcuse's Challenge to Education, co-edited with K. Daniel Cho, Tyson E. Lewis, and Clayton Pierce (Rowman and Littlefield Publishers, 2009). This is a reader that has many essays pertinent to Marcuse's critique and reconstruction of education. I also participated in publication of an Introduction On Marcuse: Critique, Liberation, and Reschooling in the Radical Pedagogy of Herbert Marcuse, co-authored with Tyson E. Lewis and Clayton Pierce appearing with Sense Publishers in 2009.
My other major work during 2009 constitutes a reader Media/Cultural Studies: Critical Approaches, co-edited with Rhonda Hammer appearing with Peter Lang Publishing. This text contains an overview by Douglas Kellner and Rhonda Hammer of media and cultural studies and a new paradigm that combines media/communication studies with cultural studies. Contributions engage contemporary media, consumer, and digital culture.
My 2008 book Guys and Guns Amok: Domestic Terrorism and School Shootings from the Oklahoma City Bombings to the Virginia Tech Massacre, published by Paradigm Press, won the 2008 AESA award as best book in the field of education. As school shootings and acts of domestic terrorism and violence intensify this book is increasingly relevant to our present condition.
In 2005, I published Media Spectacle and the Crisis of Democracy, which argues that 'media spectacles' have come to dominate news covereage and distract the public from the substance of real public issues. Exploring the role of media spectacle in the 9/11 attacks and subsequent Terror Wars in Afghanistan and Iraq, it documents the centrality of media politics in advancing foreign policy agendas and militarism.
In 2005, Rainer Winter edited in Germany Medienkultur, Kritik und Demokratie. Der Douglas Kellner Reader, which collects in German translation essays on new technologies and new literacies; cultural and media studies; the reconstruction of education and other themes of my recent work.
In 2004, I edited the third volume of The Collected Papers of Herbert Marcuse: The New Left and the 1960s.

In the other sections of this website, you can find the full texts of many of my previous books and essays archived and made freely available, as well as a number of streaming audio and video files. Here are some of the latest essays added to the website: